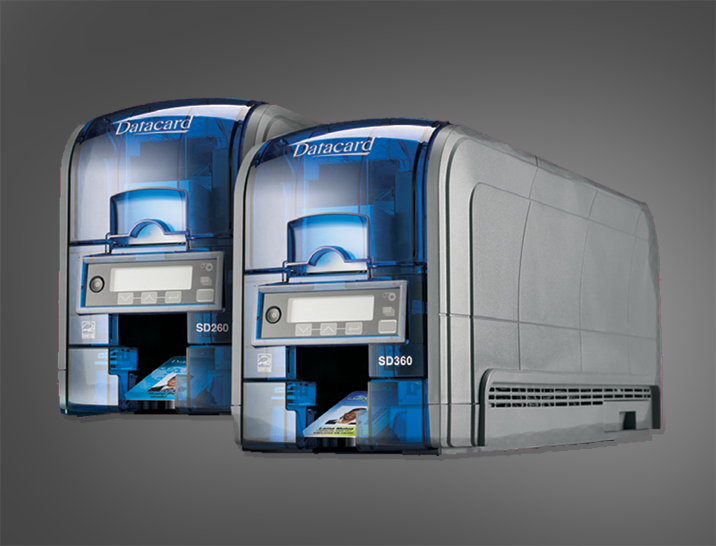 SD260&SD360 Thermal Printer
The SD260 and SD360 Printers is Datacard's mid-range printing solution. They differ basically only in their simplex and duplex functionality. The application determines the printer. Fast, reliable and high-quality printing comes standard with the new design card picker.
This printer is the ideal solution for any mid volume printing requirement. Build for Government, Membership, Union, University, College, and Corporate applications for the different card program applications. Capable of printing on blank, pre-printed and technology cards like: RF, EM, Omega, HID and Mifare cards.
(link)-Download latest Brochure for SD260
(link)-Download latest Brochure for SD360
(link)-Download latest Driver
(link)-Download SD Warranty
(link)-Download ribbon options, cleaning kits and print head options for the SD260 & SD360 range